In today's digital world, the relationship between businesses and customers has evolved significantly. With ever-increasing customer expectations, companies need to find innovative ways to interact with their customers and enhance the efficiency and quality of their services. This is where the power of artificial intelligence (AI) comes into play. Organizations are increasingly turning to AI to revolutionize their customer service and deliver smarter, more personalized experiences through process automation.
The adoption of AI in businesses has seen a substantial surge in recent years. While there was initial skepticism and fear surrounding AI, the benefits it offers have outweighed the concerns. According to Gartner Hype Cycle for Artificial Intelligence in 2020, despite the COVID-19 pandemic, only a small percentage of companies temporarily suspended or decreased their AI initiatives, while a significant portion increased their investment. This is due to the verified advantages associated with AI, which include improved user satisfaction, enhanced customer acquisition, and improved customer retention. Companies that embrace AI can boost revenue, sales, and cost savings through automation.
However, while AI presents immense potential, it also poses challenges. Only a small fraction of companies have successfully taken AI to production. Smaller companies struggle to adopt AI due to a lack of talent, limited access to quality data, and uncertainty about how to implement AI initiatives effectively.
To overcome these challenges, companies need to focus on acquiring and retaining skilled AI developers and data scientists, ensuring access to centralized and high-quality data, and developing a clear strategy to kickstart AI initiatives.
AI Use Cases to Enhance Customer Service
If you're looking to integrate AI into your business to elevate your customer service, there are several common use cases that organizations are leveraging to deliver engaging and modern applications:
Chatbots:
Chatbots are an excellent way to provide customers with hassle-free engagement that fits their busy schedules. They can handle common user questions, reducing the need for human intervention and streamlining customer support. Chatbots can also engage with customers in a conversational style, providing intuitive and immediate responses.
Language Analysis:
Language analysis tools enable companies to extract valuable information from customer feedback and adapt their communication accordingly. This is especially useful in call centers, where agents can detect customer sentiments and adjust their tone and actions accordingly.
Object Detection:
Object detection solutions automate image recognition tasks. For instance, in the banking or insurance industry, customers can upload pictures of their IDs and selfies, and object detection can automatically match the face in the ID with the selfie, simplifying the customer onboarding process.
Optical Character Recognition (OCR):
OCR is commonly used in document processing automation. It allows systems to read documents like invoices or orders, extract relevant information, and automatically populate the right fields in the system, enabling faster and more accurate information retrieval.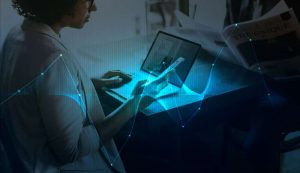 Machine Learning Models:
Machine learning models can be trained and integrated into apps to enable predictive analytics. They can automate approval decisions, risk analysis, business outcomes, classify support tickets, predict sales, demand, and customer support requirements, among other applications.
Elevating Your Customer Service with AI
Customers today demand seamless and effortless experiences that rival the best they have ever had. AI offers businesses an opportunity to meet these expectations by enhancing the efficiency and "coolness" of their processes and services. Implementing AI-driven solutions can lead to improved customer satisfaction, acquisition, and retention, resulting in higher revenue and sales.
To witness these AI use cases in action and discover how you can leverage AI to enhance user experiences and better engage customers, consider joining a TechTalk focused on Leveraging AI Across the SDLC. In this session, you will be exposed to a variety of real-world examples that showcase the power of AI in transforming customer experiences. So, if you're ready to take your customer service to the next level, AI is the way to go!